LandLocked is currently open for submissions for our Winter 2020 issue. Send us your work before December 1 if you would like your work to be featured in this issue.
LandLocked seeks to publish diverse voices, including works by writers who are people of color, queer, transgender, disabled, indigenous, international, and/or underrepresented in literary magazines.
We do not accept previously published work. We accept and encourage simultaneous submissions, but please contact us immediately upon acceptance elsewhere. Please submit only once per reading period unless solicited by an editor. If you have been published in our journal, please wait at least one year from the time of publication to submit again. We do not accept submissions from anyone who's attended the University of Kansas within the last five years. Please see specific genre requirements below before submitting. After reading the following guidelines, submit to our Submittable: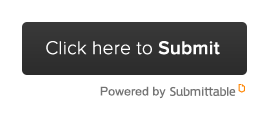 Poetry Guidelines
We are interested in work that pushes the boundaries of tradition, both in content and form. We seek strong imagery and language that moves us and can reveal power even in quietness. We are open to your experimentations and are especially interested in work that is speculative, narrative, surreal, fragmented, and lyrical. We also welcome prose poetry and strongly encourage underrepresented voices. Please send 3–5 poems per submission with no more than 10 pages in total. Please submit only one once per reading period.
Fiction Guidelines
We want fiction that deploys sharp detail, unique and complex characters, beautiful language, and a memorable voice. We want stories of literary quality and encourage fantastical and speculative literature. Most importantly, though, we want immersive storytelling that lingers with the reader long after the last page. Send us your most imaginative and challenging writing in ​6,000 words or less. Please submit only one story at a time, or 1-3 pieces of flash under 1,000 words each. ​
Nonfiction Guidelines
We love being challenged and surprised, both in content and in form. We are looking for pieces that push us to see through a particular lens and experience otherwise underrepresented perspectives. We are especially drawn to pieces that challenge the boundaries of the genre, incorporate fictional and poetic elements, and make us question how "creative" nonfiction can be. We want to see rich, immersive, and personal narratives; in other words, we are not looking for essays (unless it's a lyrical essay). As far as length, we prefer under 6,000 words.
Art Guidelines
We want images that compel us to action, art that makes the page feel alive. We're interested in all different mediums and encourage experimental pieces. Please make all image submissions .jpg and as high-quality as possible. Submitted art may have previously been recognized for an award, but should not be previously published. Please only send one packet at a time and wait for our response before submitting again.